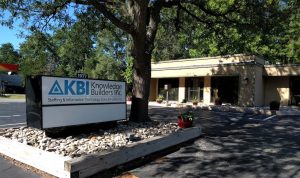 Staffing Services
KBI employs skilled temporary staff who work onsite/remotely for our clients on assignments ranging from six to thirty months.  These assignments frequently renew or KBI staff is reassigned to new positions, thus providing enduring and stable employment opportunities.
Information Technology
Frequently requested job titles include; Business Analyst, Cloud Engineer, Database Administrator, Database Architect, Database Manager, Graphic Designer, Help Desk Manager, IT Manager, IT Specialist, Network Administrator, Network Architect, Operations Manager, Programmer, Project Manager, Security Analyst, Security Manager, Software Analyst, Software Architect, Software Developer, Software Manager, Systems Administrator, Systems Analyst, Systems Architect, Systems Developer, Technical Writer, Tester, Training Developer, Web Administrator, Wed Designer, Web Developer, and Web Manager.
Healthcare and Office Professionals
Frequently requested job titles include Dietitians & Nutritionists, Home Health Aides, Medical & Clinical Technicians, Mental Health & Substance Abuse Social Workers, Occupational Therapists, Pharmacists, Physical Therapists, and Speech Pathologists.
Technical and Management Occupations
Frequently requested job titles include Computer Operators, Computer Support Specialists, Paralegal & Legal Assistants, Social Workers, Accountants, Auditors, and Statistical Assistants.
Clerical Occupations
Frequently requested job titles include Freight, Stock & Material Movers, Bookkeeping, Auditing Clerks, Data Entry & Word Processing, Executive Secretaries & Administrative Assistants, and File Clerks.
Customer Service Occupations (Onsight/Remote)
Frequently requested job titles include Food Preparation Workers, Receptionists, Switchboard Operators, Call Center Representatives, Public Information Officers, and Customer Service Representatives.