Staff Augmentation (ITSAC)
Knowledge Builder Inc. is pleased to be one of the vendors selected to contract with the State of Texas through the Texas Department of Information Resources (DIR) to provide Information Technology Staff Augmentation services (Contract No. DIR-CPO-4542).
ITSAC provides for temporary IT staffing augmentation services on a time (hourly) basis. Contracted staff renders services and are paid on an hourly basis.  ITSAC is a DIR Cooperative Contract.
IT Staffing Services contracts do not provide for deliverables-based, outsourced systems integration, or application development projects, requiring acceptance of Statement of Work and authorization for payment of milestone tasks. Agencies should proceed with those procurements through DIR's Deliverables-Based IT Services contracts.

Services and Pricing Offered
Under the ITSAC contract, KBI offers the below services to all DIR customers.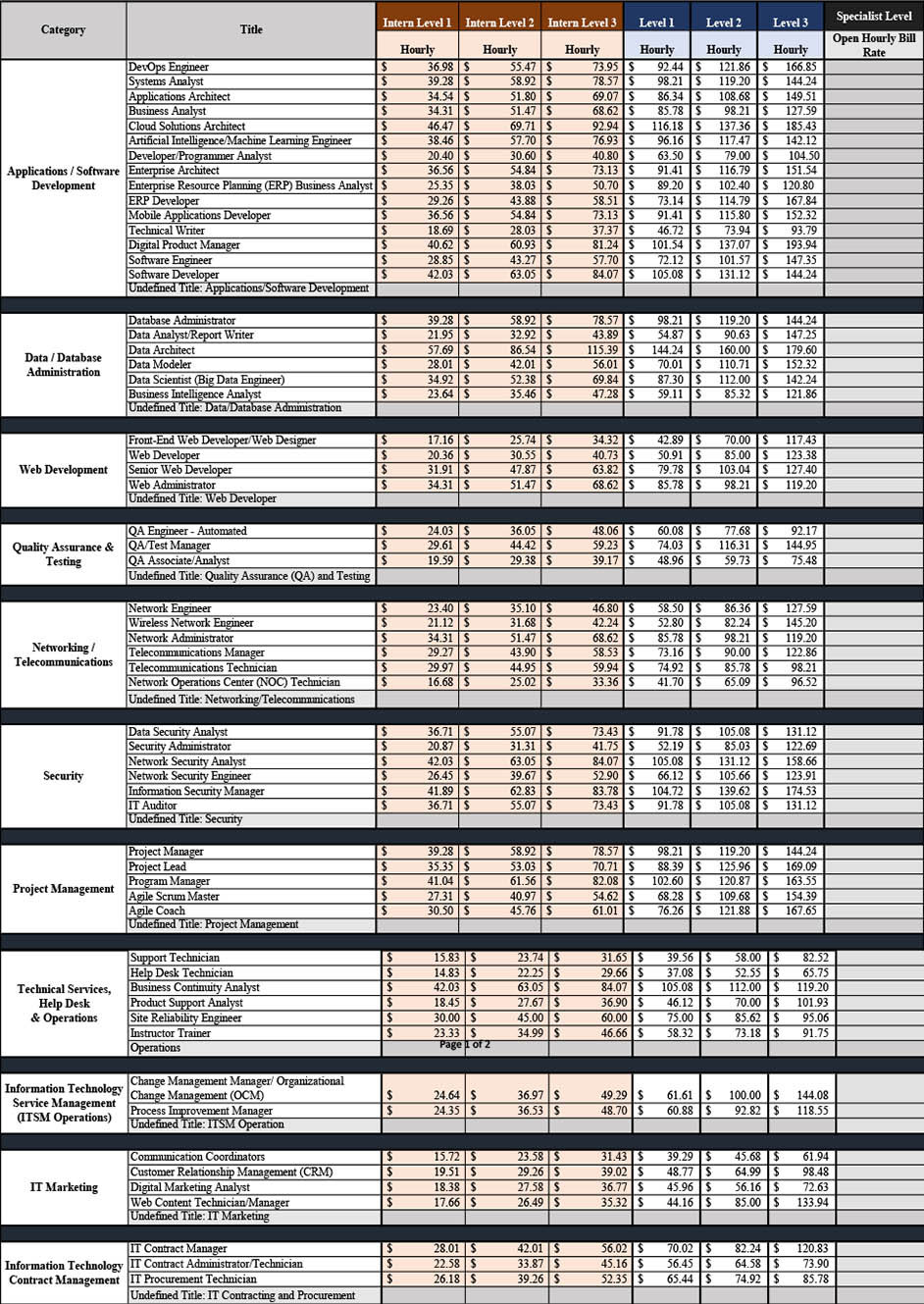 How to Contract (Obtain a Quote and Issue a PO)
Contract No. DIR-CPO-4542

Discounts
Volume discounts are available in certain situations depending on the number of staff requested.

Warranty and Returns
This contract is a services contract only and does not have associated Warranty and Return policies.

For Quotes, Purchase Orders, and Warranty Information please contact:
Knowledge Builders Inc
Chris Visker (CVisker@Knowledgebuilders.com)
1977 Western Avenue; Ste # 1
Albany, NY – 12203
Phone : 518-250-4189 / 1-866-750-6278
Fax : 1-866-750-6278
Vendor ID : 1203057365
Services available under this Contract are limited to the staff augmentation services provided on a time and hourly basis. This Contract is part of the Texas Department of Information Resources (DIR) Cooperative Contracts Program.

Quote / Purchase Order Issuance
A. A Client emails their IT Staffing requirements to KBI.
B. The description of services should list job duties, submittal deadline, point of contact and any other required materials and/or preferences.
C. KBI will follow up immediately if need clarification on the job order.
D. The Client will evaluate resumes and schedule interviews for selected candidates.
E. The Client makes a selection and sends a PO with our DIR contract number to KBI.
If you have any questions or comments please contact us.